K&N's employees are the heart and soul of the business, and bring years of experience as racers and aftermarket product consumers to help drive innovations in K&N product development. When it comes to product research, there's no replacement for hitting the pavement.
Steve Williams, K&N's Chief Business Development Officer, sat down to give us some insights into his long career at K&N, and his experiences as a drag racer (and 2018 NHRA Lucas Oil Drag Racing Series Super Comp World Championship winner).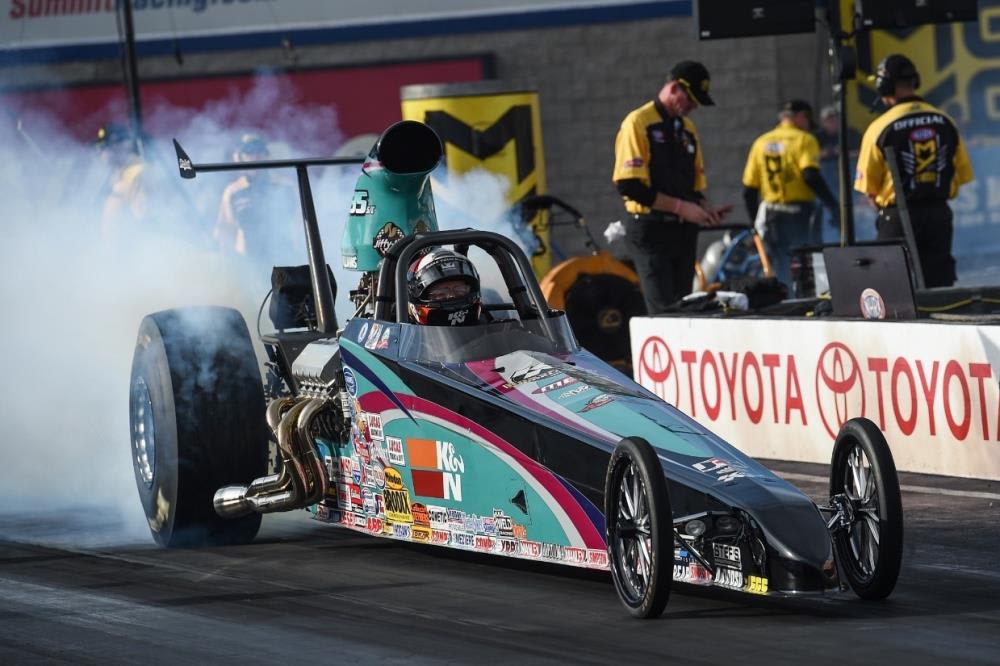 Steve Williams has collected many notable wins in his personal racing career, including four NHRA Division 7 championship titles and over forty "Wally" trophies. In 2014, he claimed the NHRA Division 7 Super Gas Championship, followed by a third-place finish in the Super Comp national rankings in 2016. His 2018 championship win was 27 years in the making. "It's very tough to come out of Division 7 and win the World Championship, because you're up against almost 1,800 people across the United States," Williams said. "I've been close more times than I care to admit. I was finally able to check this off the bucket list." A first-place finish in Sonoma, Calif., combined with final-round showings in Dallas and Las Vegas, allowed Williams to amass the points needed to clinch the World Championship title.
---
STEVE WILLIAMS | 25 YEARS AT K&N
• What year did you start working at K&N?
I started in late 1995 (when K&N was a much smaller company), helping in product development, designing new products, and focusing on building the first generations of Intake systems.
• What is your favorite memory from your work at K&N?
As you might imagine, there have been so many, and it's hard to pick just one. The number one best memory has been watching the company grow from a very small business to one of the most recognized performance brands in the world! Having been part of helping the team bring such great products to market for so many years is something all of us who have worked here should be proud of!
• What makes you most excited to come to work?
Bottom line: find something you're really passionate about, and you'll never work a day in your life! Getting to watch the company reinvent itself through K&N Next, and still getting to be a part of it while racing with my daughter in NHRA competition has been priceless.
---
We appreciate Steve answering a few questions for us about his work at K&N. If you'd like to learn more about K&N product development and racing, check out the link below.